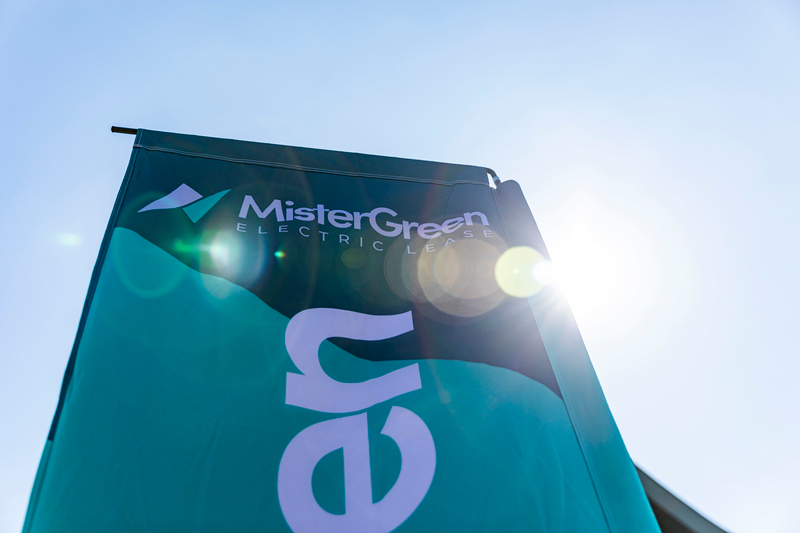 This is our strategy
MisterGreen is rapidly expanding its lease portfolio in its current geographies and has the ambition to expand internationally. Expansion to France is planned for early 2023.
MisterGreen's target is to expand the fleet to 15.000 EV's by end 2025.
MisterGreen explores new lease and mobility related business models (e.g. 'Second-hand' lease, car sharing, 'Robo fleet' and autonomous driving, 'V2G', battery redeployment) to execute at scale when the fleet reaches the critical mass.
Numbers
99% of fleet consists of Tesla
31% of the fleet benefitting from activated full self-driving (FSD) software
>€46m revenue in FY22
Fleet of c. 3,700 fully electric vehicles with a book value of c.€160m as per June 2022

MisterGreen will set up a robo investment fund. We want our community to become the crowd funders of our fleet. They will become equity partners. They also believe Tesla will appreciate over time. With our community as funder we are able to change our leasing proposition. We can offer our lease without having to charge for 1) depreciation and 2) interest costs. This will lower the lease price with >50%. This will increase the adoption rate of our fleet. We can also offer the the robo investment fund to buy our existing fleet of 3600 cars.
Our masterplan and why Tesla
Our masterplan is to:
Lease as many electric vehicles with Full Self-Driving capability as possible,
increase Full Self-Driving adoption among our current and new customers,
drive down insurance, energy, and maintenance costs as well as overhead by benefiting from fleet data and scale,
explore car sharing initiatives to improve asset utilization and build experience in operating an autonomous fleet,
and ultimately operate our Full Self-Driving fleet as part of an autonomous ride-sharing network.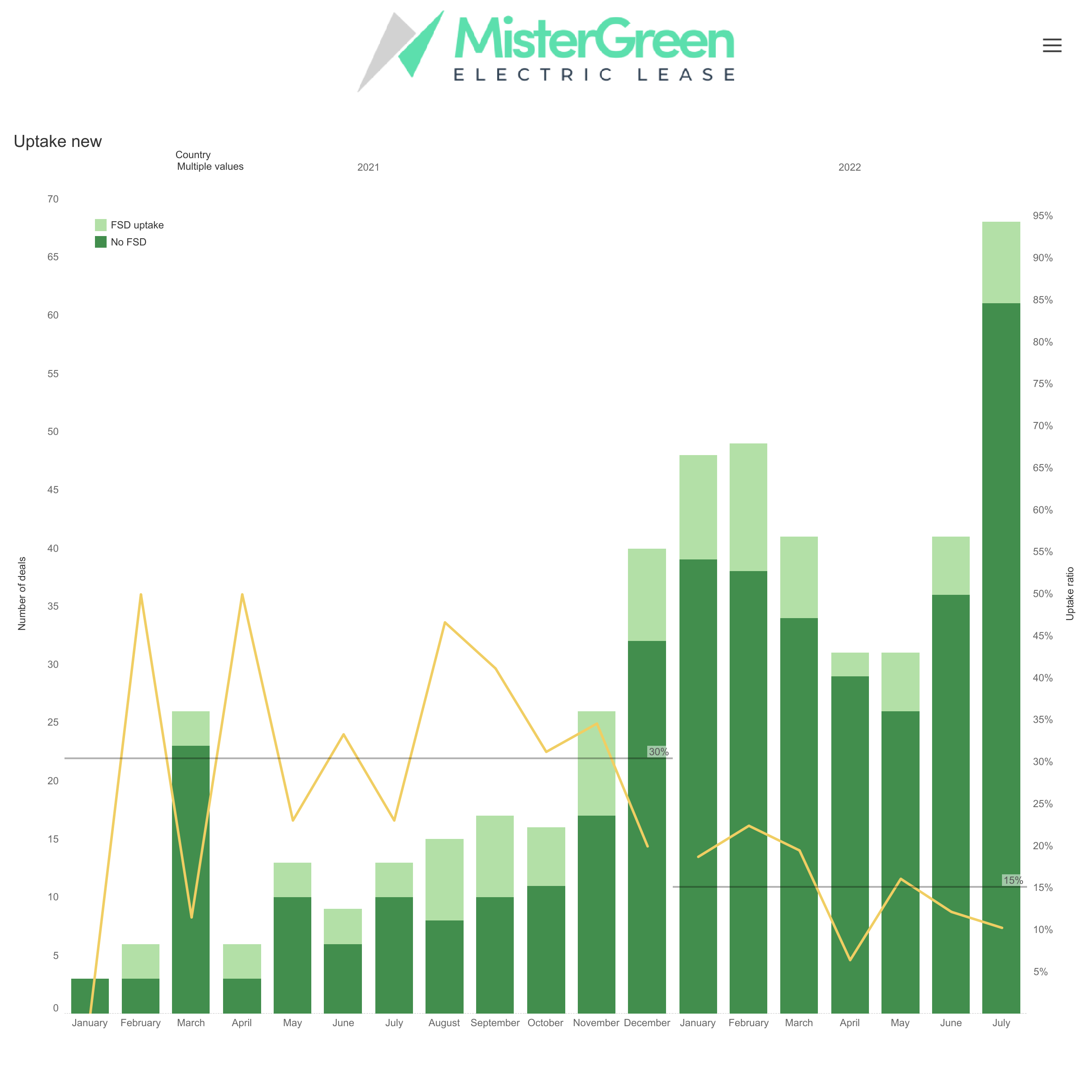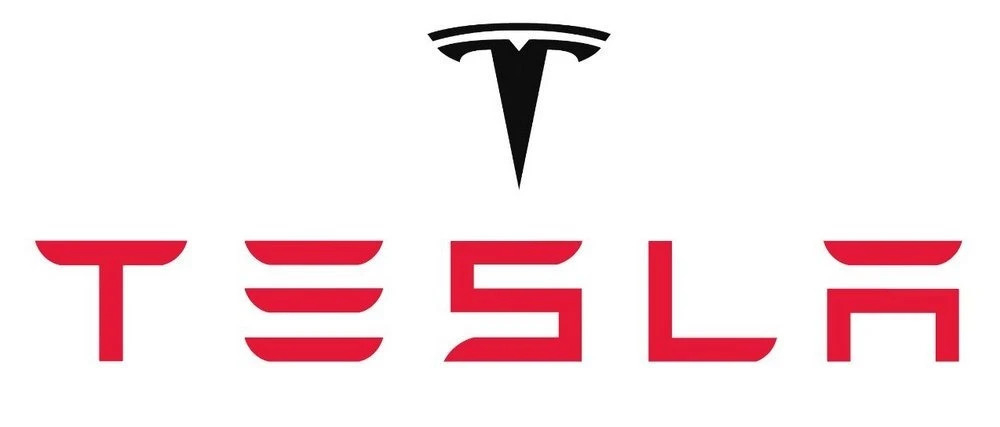 Why Tesla?
Tesla produces the best EV (hard- and software); battery quality, motor efficiency, range, access to proprietary supercharging network, over the air software updates, full self driving capabilities
Focus on one brand makes economic sense as the online direct sales strategy is more effective, and the team is more efficient and has deep product knowledge to teach customers about the transition to EV's
Tesla is aligned with MisterGreen's vision of autonomous mobility and is furthest ahead with the hard- and software development needed to achieve this vision
Company background
MisterGreen Holding B.V. (together with its subsidiaries "MisterGreen", "MG" or the "Company") is an electric-only car leasing company that was founded in 2007
The Company is headquartered in Amsterdam, the Netherlands
MisterGreen generated a gross margin of €7.8m over FY21, with a fleet of c. 3,700 electric cars (c.€160m book value) and 50 FTE as per June 2022
MisterGreen is a brand independent lease company. Currently the fleet consists of 99% Tesla's due to their superior performance, battery quality, range and availability of self-driving software
MisterGreen is active in The Netherlands, Germany, Belgium and Denmark.
MisterGreen's mission is to accelerate the transition to sustainable mobility across Europe by leasing electric cars with a strong focus on self-driving technology.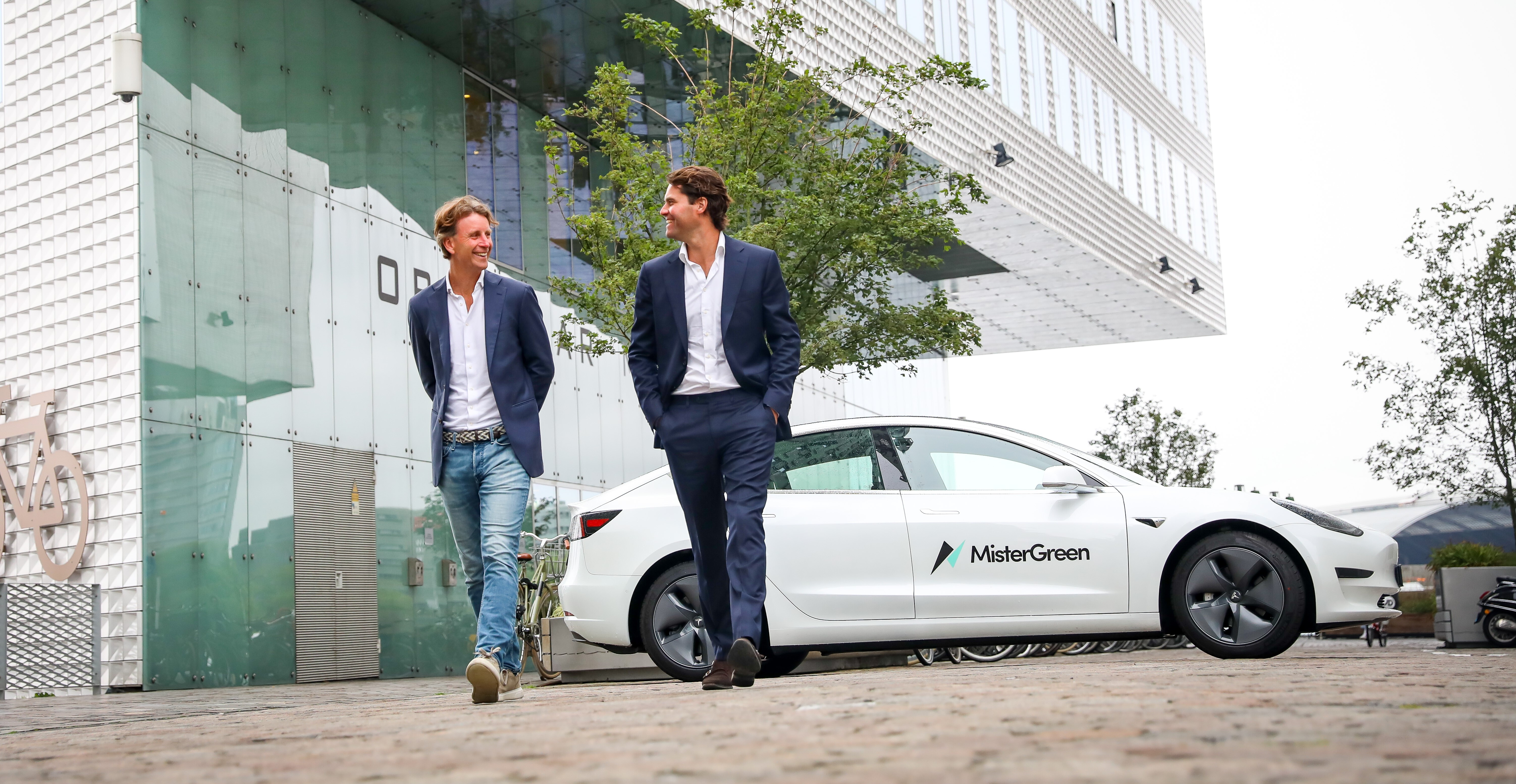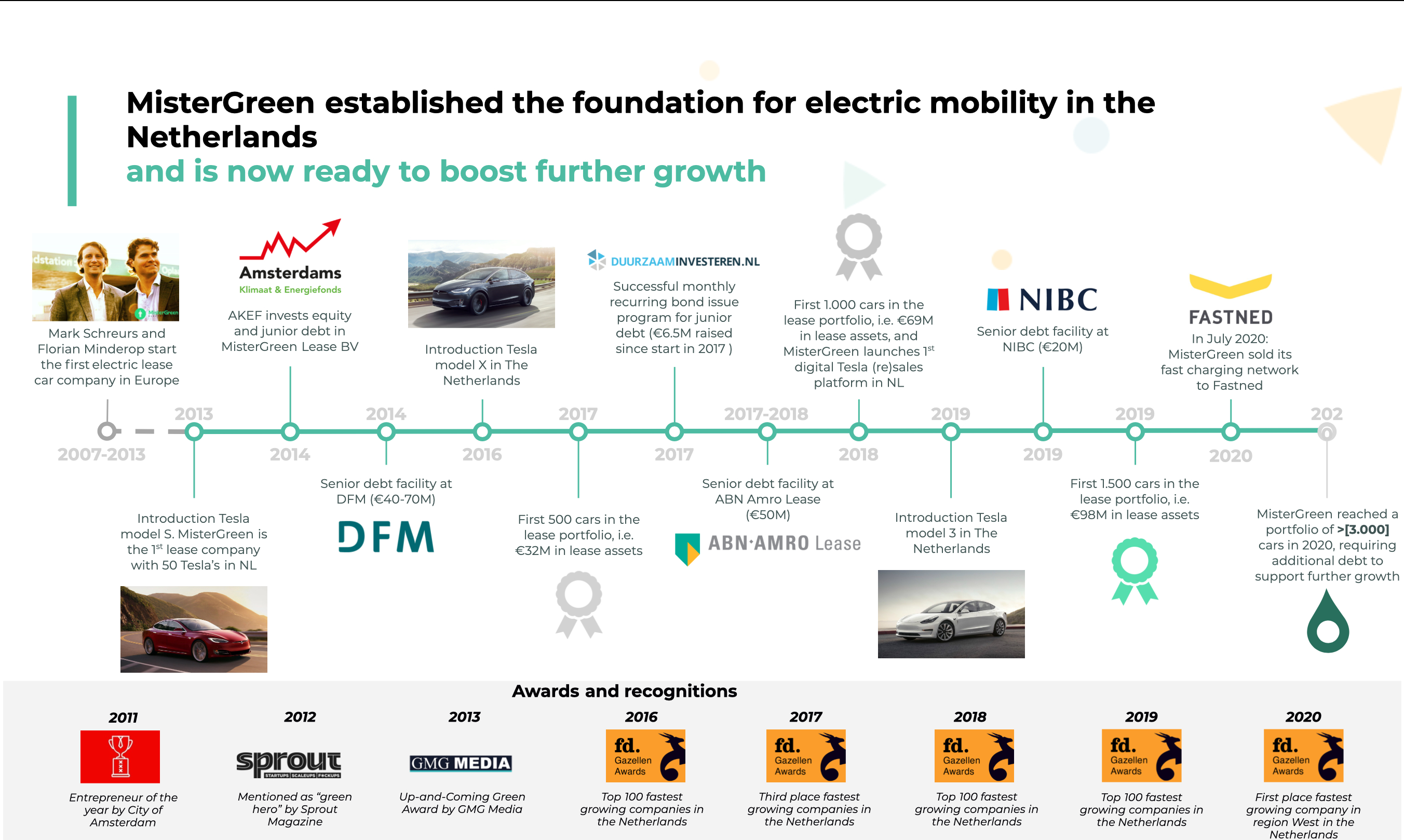 Why we believe in FSD
As you can see from the graph, there will be a shift from "most important component" of the a Tesla. Where that is the hardware now price-wise, in the future it will be the software. By equipping as many Tesla in our fleet as possible with FSD, our fleet will become more autonomous and through the software price increase more valuable.
In the U.S. there are already cars driving almost 100% autonomously. We can't wait for the rest of the world to follow.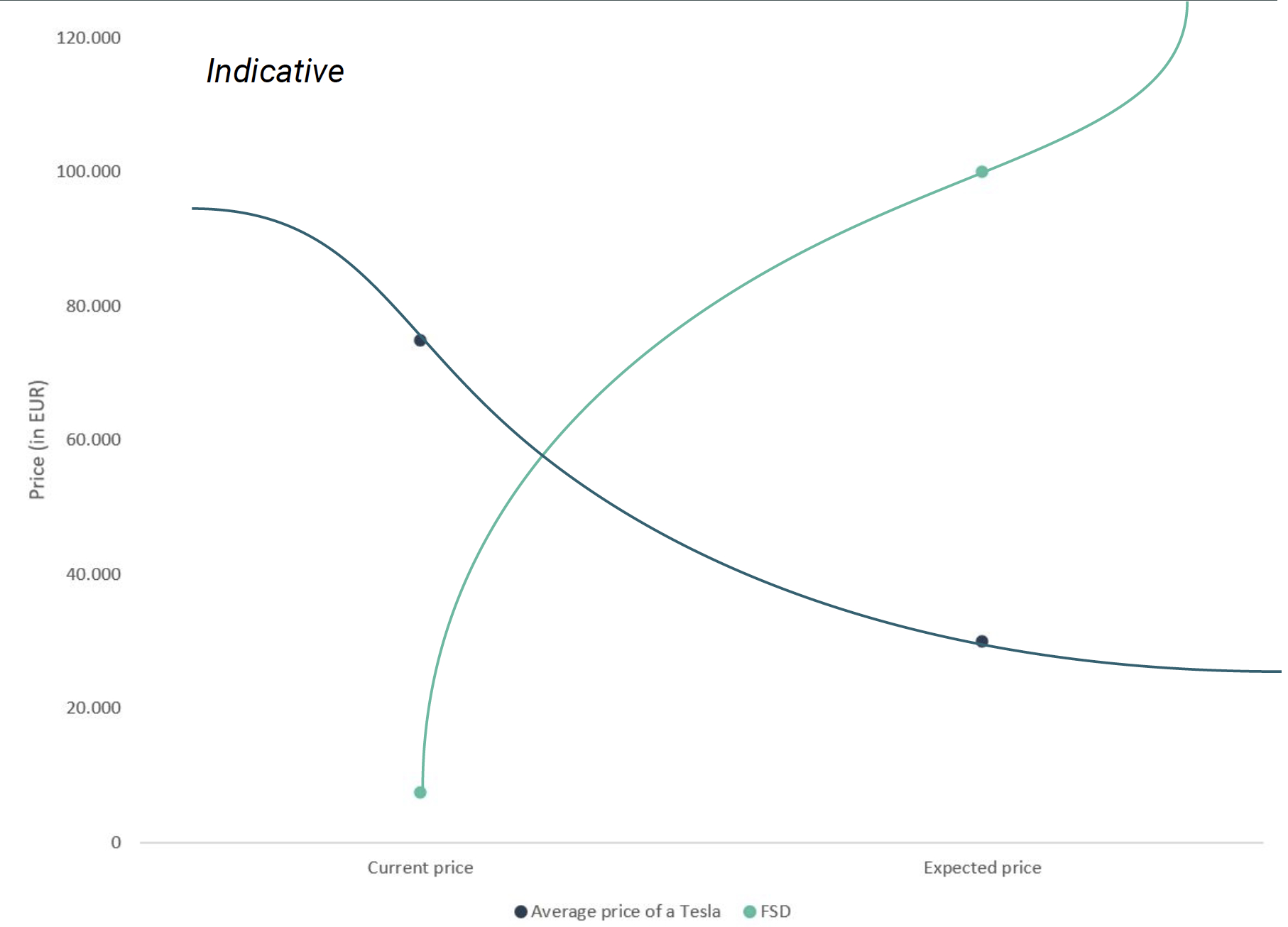 Want to invest in MisterGreen?
Fill in the form and we'll keep you posted.
Stay up to date and invest